50 Cent: The New Breed
50 Cent: The New Breed est un DVD et un CD du rappeur et acteur américain 50 Cent. Le DVD est composé d'un documentaire, de quelques tournages de clips (Behind the scenes) comme Heat, Wanksta, In Da Club, mais aussi des concerts (Détroit) et des bonus. Il est produit en 2003 par Dr. Dre et Eminem et coproduit par 50 Cent et Sha Money XL. Il est sous-titré en plusieurs langues (anglais, français, allemand, espagnol, portugais).
Liste des saison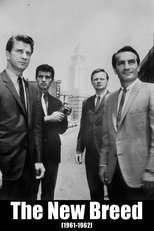 The New Breed Season 1
...